On October 19, the Foundation held an evening of recognition for its major donors at the Sky Lounge of the YUL Condominiums in Downtown Montreal.
Guests were treated to scientific presentations given by Drs. Pasquale Ferraro, Moishe Liberman and Nicolas Noiseux, followed by a dinner cocktail.
Thanks to you, the Foundation can continue its innovative research projects in the field of Thoracic Surgery.
A heartfelt thank you to everyone who helped organize this evening!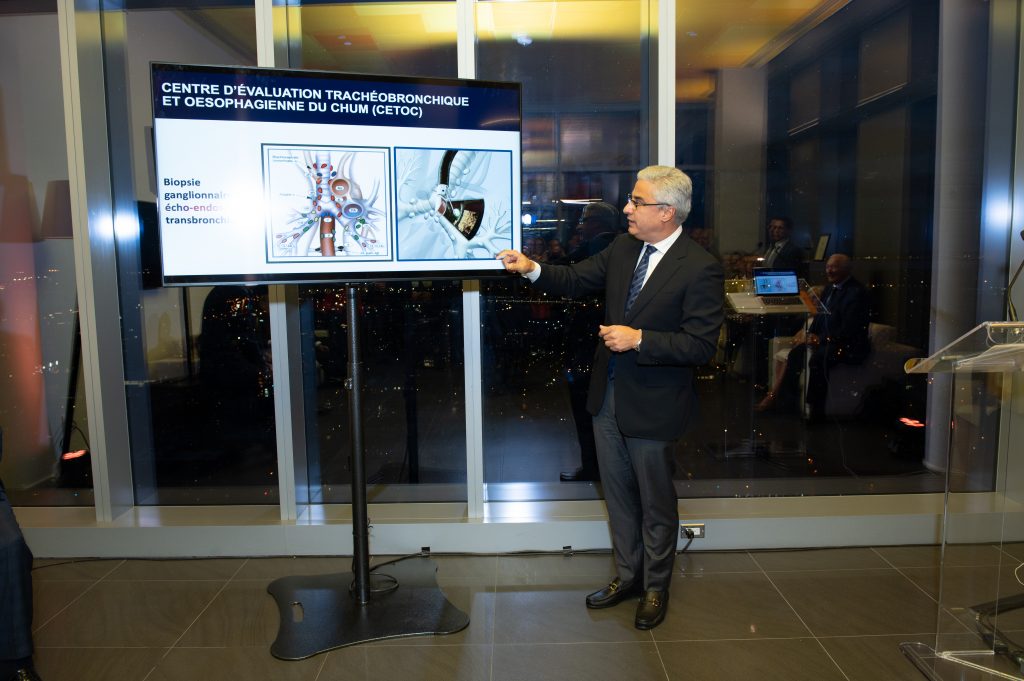 LEARN MORE