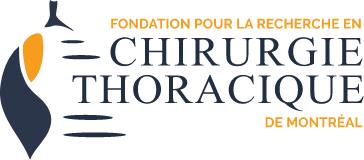 Dear friends,
It is with great pleasure that the Foundation will be hosting the 16th edition of its annual golf tournament on September 15, 2020 at the magnificent Club de Golf Saint-Raphaël.
Although the pandemic has made the past months difficult, we are pleased that the current situation allows us to organize our golf tournament. Please rest assured however that all public health measures will be respected at all times and that we are firmly committed to ensuring the safety and well-being of the participants, the staff, and the volunteers.
Equally exciting, is our new format. Brunch and supper will be replaced by numerous food and refreshment stations throughout the course. In addition, each foursome will have an individual tee time unlike the shotgun start of previous years. And of course, many prizes and challenges will be offered!
In the coming days, you will receive your invitation so that you may purchase your tickets and sponsorships online via the Foundation's website.
Please mark your calendars with this important date and reserve your places as soon as possible.
We look forward to seeing you for a memorable golf day amongst friends and seasoned golfers.
Sincerely,
Pasquale Ferraro, MD
President of the Board
LEARN MORE